For every $1 spent, $44.25 is the average return on email marketing investment
FELCO Marketing's #1 priority is you, the small business owner. We believe in our services and hold ourselves to the highest standards. We truly care about your digital marketing success as much as you do, which is why we offer  1:1  training so you can be in complete control over your digital marketing. In addition, we have three goals in mind when it comes building website traffic: impress visitors, create a seamless user experience, and generate more leads. You can count on us to take your digital marketing to the next level.
Reasons Why Email Marketing is an Absolute Priority:
Consumers have an email account
Prefer email to receive promotional content
Gmails are opened on a mobile device
Of consumers want an increase in email marketing
Email marketing is one of the most effective tactics for driving sales
Quality communication with your prospects and customers can get you closer to that nirvana of people actually looking forward to your message.
Email Signup Forms is one tool that can help you gather information about your target market. In addition, it can assist you in gathering relevant information about your audience. Some examples of relevant information might include title, company, and location.
Whether you are supplying an informational resource or marketing a product, a single focus must be decided upon in order to grab your recipients' attention and direct them towards your desired action. Too many different calls to action and pieces of unrelated content can cause users to stray from accomplishing the intended goal of an email.
We design and structure your emails to cater towards your goals and your audience. Through careful placement of strong calls to action and supporting images, we are able to optimize your click-through-rates. The subject line is one of the most crucial elements.
A A/B testing is one of the options to measure and optimize your click-through and open rates. This helps to make sure that your newsletters are created to email best practices, as well as brand-specific data that allows us to create an email that is perfectly tailored to your customers.
In order to make sure your email marketing campaigns are getting the best possible ROI, extensive tracking and measurement of results is required. We make sure that statistics like open rate, click-through-rate, and hard and soft bounce rate are all tracked and measured. We also measure what percentage of your overall traffic is leading to actual sales, so that you can see how much email marketing is helping your business to grow.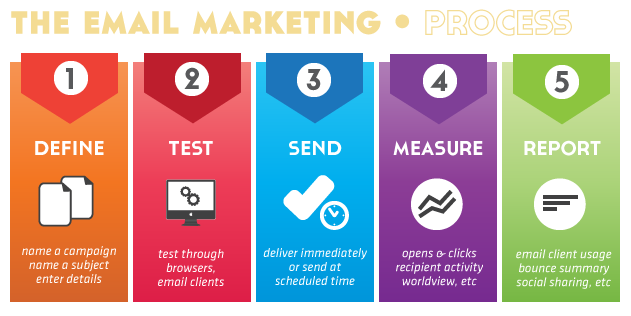 Email Marketing Strategies: Increases Your ROI
By treating email marketing as an engaging dialogue between yourself and your prospects,you can utilize email to accomplish your objectives and increase your online marketing ROI.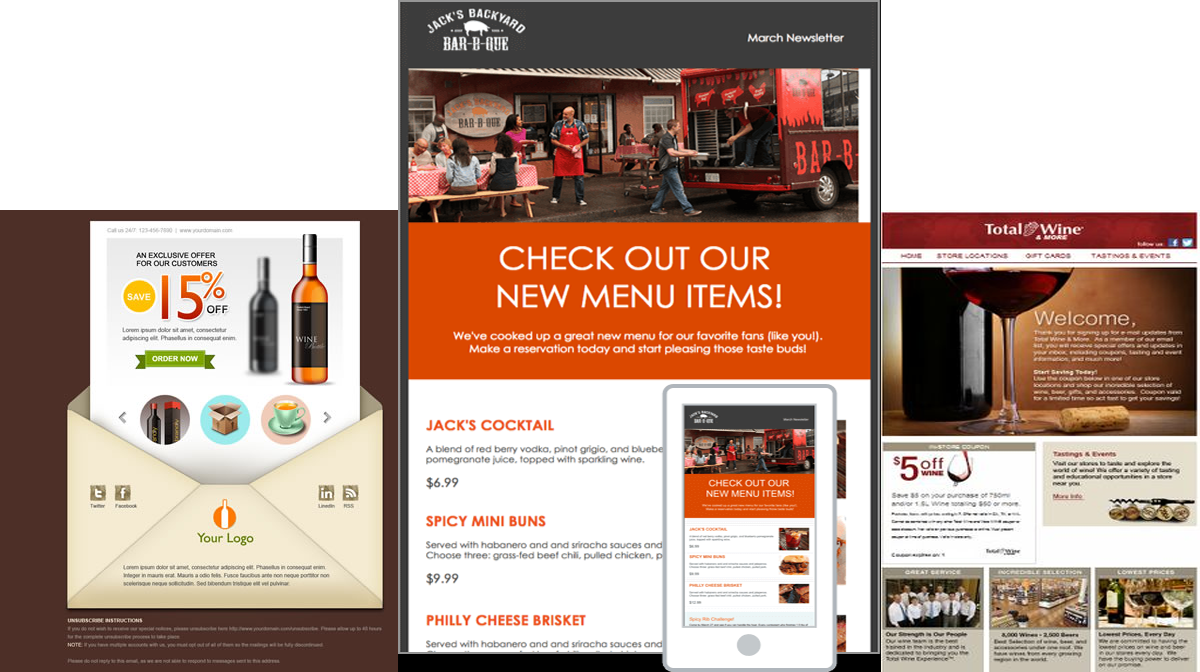 Ready to start increasing your ROI online?  Please fill out the form to get started.